Cranfield, England, November 27, 2022, Chainwire
WAHED is pleased to announce the signing of an official partnership with technology provider EnterMed. With more than 20 years of experience in Dubai and Italy, EnterMed's team of experts specializes in integrated value-added services and real-time applications.
How the partnership between WAHED and EnterMed will bring value
A key driver of this association is WAHED board member and former Italian member of parliament Sergio Torromino. With more than 30 years of experience in metals, manufacturing and oil extraction technology, Torromino's storied career has given him invaluable insight into how systems can be scaled and optimized.
Combining WAHED's expertise in blockchain-based services with EnterMed's expertise in bespoke technology will greatly benefit people around the world. Expected to launch in the second quarter of 2023, the first of many collaborations between the two companies will be a Remote Patient Monitoring, or RPM, app.
The RPM is a smart device used to measure and monitor the health of chronically ill patients, securely communicating vital indicators to healthcare providers. Real-time updates allow clinicians to make decisions with the least possible delay, reducing the time it takes to make life-saving decisions.
When deployed at scale, this technology will provide a wealth of information on disease prevention and treatment. RPMs will bring immediate benefits to those with hypertension, diabetes, COPD and asthma, and the research team is working to further expand their capabilities. By using an encrypted ID secured by the blockchain to ensure data remains anonymous, the data collected greatly increases our understanding of these conditions while ensuring patients remain in full control of their personal information.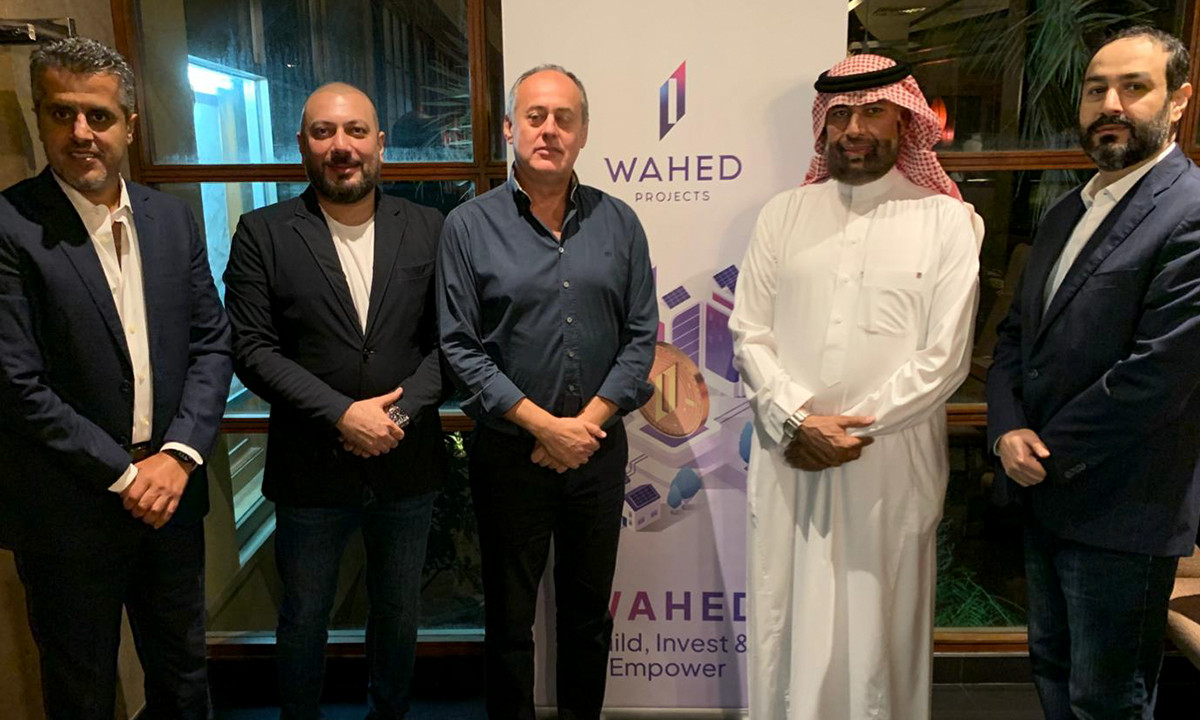 About Entermed
Founded in 1998, EnterMed has provided technology solutions in a variety of fields including aviation, security, healthcare, and web applications. Among the achievements of EnterMed, which specializes in the creation and management of custom software, is its presence as a pillar in airport emergency management systems throughout Italy.
About WAHED
WAHED is a next generation investment and philanthropy platform powered by WAHED Coin. Headquartered in the UK and led by Shaikh Abdulla Bin Ahmen Bin Salman AlKhalifa, WAHED has a vision to improve the world by fostering business activities. WAHED, acting as a blockchain and investment partner, aims to bring all the benefits of the decentralized economy to companies looking to generate value on a larger scale and with greater efficiency.
WAHED Coin will be available to trade on LBank on December 5, 2022. Join the WAHED community to get the latest updates on partnerships, new features, and more. visit our official website for more information and to join our Twitter, Discord, Facebook Y instagram.
Contact
Wahed Projects Team
Wahed Tea Projects,
marketing@wahedprojects.org